Is Product Management for you?
When choosing a career path you ultimately are thriving to get into the field where you can connect passion with creativity.
We all know that what we have studied does not always represent our intention to go into that direction. Some of us realize that during studies when bombarded with theoretical structures and information on the subject. Some of us come to the conclusion when working in the field that they've studied that this is not quite what they were imaging themselves doing and some of us stumble into it by accident.
I belong to the last group and stumbled into Product Management by accident. I studied Event Management in Germany and Ireland and while I regard my time at University as very valuable having had that Project Management aspect, I knew halfway through that I would like to invest my time into something else, I just didn't quite figure out at that time that I wanted to be a Product Manager.
While organizing events, leading a successful project or developing a product have a lot of similarities – best practices, the dimensions and the work environment are different. Moving back to Germany from Ireland and looking for a new job had me think about priorities and what I would like to do with my life.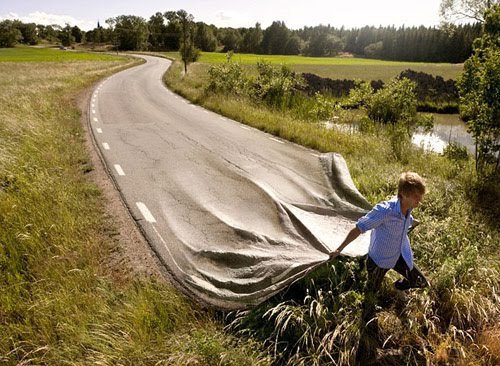 I ended up working for an e-commerce company located in Berlin in the Product Management department.
While working at the company and being faced with the different challenges of supporting the management of a product portfolio, I quickly figured out that this is what I want to do.
I have had a connection to the Product Management world beforehand working with online shops (Irish Ticketing Start Up Ticketfriend as well as London based dance label Z Records), however did not consider at that time sticking with it long term.
What made me decide that this is the career I was looking for?
5 reasons, why being a Product Manager is rewarding
1. You have the responsibility to lead a team to a common goal
Depending on the size of the company you will be involved in all kinds of processes driving product initiatives. In general the role and depth of a Product Manager varies across companies and you'll be responsible for different areas. In bigger companies there will be designated teams for various functions such as UX and optimizations or maintaining and improving payment/booking systems for example. You will spend a lot of your time organising and juggling multiple tasks at the same time and allocating responsibilities to others. There is something fundamentally rewarding when leading a team and seeing a product or feature/optimization come to live that you and your team have worked on. It is your task to keep the team on track and lead them to a common goal. Communication is key. 
When working on a product it is important to stay relevant in today's competitive market. It also lays the foundation for efficiently leading a team to a goal that makes sense to the business. A product does not stand still, there are always ways to optimize it and the market is constantly moving forward.
2. Be the creator of something unique
Imagine, you are in the driving seat to offer a customer a unique user experience, which influences them and satisfies their needs. As a Product Manager you have an ultimate impact on how people manage their daily routine. A product, which has value to customers often defines them and can become part of their identity.
Also make sure to share your enthusiasm about the product across your development team. A motivated team is a happy and more productive team.
3. You can develop your skills and broaden your horizon
A good product feeds off of a great concept. Human resource managers will ask you whether you are analytical or creative prior to hiring you. Frankly talking in the end the one can't do without the other. While an analytical mind is crucial and seeing the big picture is essential, developing a user-oriented product only happens when you combine the best of both worlds. Your creativity shapes the user experience and transforms research data and analytics into a demanding product. Working on a new product and creating it together with a team takes you on a journey. Throughout the product lifecycle you get to improve your skills without you noticing it most of the time. It is the everyday challenges dealing with the development of a user-oriented product that further your experience and make you a better Product Manager.
4. You get to work in a team of talented developers you can learn from
Working with talented people is rewarding. As a Product Manager you should have the ambition to continuously grow with time. Closely working with people, which can visualize the roadmap of a product and put product requirements into a technical context, helps you understand the dimensions of an application and broadens your own technical knowledge. A Product Manager needs to be on top of the game and understand the technical side of the product. You are the middle man between stakeholder and the team. So while this is a very demanding job, it is a very rewarding job at the same time. The more you learn, the more you can use your newly-acquired knowledge to effectively lead your team, detect and solve problems early on and translate technical aspects into reports to the stakeholder.
Working along creative and talented people on a daily basis benefit you in your personal and professional development.
5. You are at the forefront of a company and serve as an ambassador
A Product Manager has a large set of responsibilities. You get to create the core of a product in coordination with Management and Stakeholders (depending on size of the company). All other internal departments work with what you have created. Marketing needs to translate the product values into effective communication strategies and Business Intelligence controls and monitors the success of a product. Your decisions have a definitive influence on the work of others. The Product Manager is an important asset and represents the product. It is motivating to see something come alive after having spend a long time developing it.
Being a Product Manager involves a great amount of responsibilities and demands an extensive knowledge of technical dimensions, market-specific entry requirements and knowing what your customer desires. It is a work environment in which you get to fully experience seeing a product come to live from the early stages to the market launch followed by maintenance and optimization. This may be not for everyone, but surely for the ones passionate about exceeding customer expectations and creating a product, which redefines a market. Ready to be a Product Manager?