About Product Newbie
---
When browsing the web and looking for ways to educate yourself in Product Management, you will stumble upon a number of valuable websites and blogs that provide extensive knowledge on concepts of how to effectively put together a roadmap, explore new trends and define what makes a great Product Manager for example.
My name is Christopher Wieduwilt. I have set up Product Newbie to give you an immediate kickstart in Product Management and dive right into the field, learn terminology and get to know the market by exploring companies that impact our life and that of other businesses. Apart from the blog, The Product knowledge category is an ongoing project to gather information on Product Management in a wikipedia-like way. This already includes a Product Glossary where basic and advanced industry language is explained such as what Scrum is or Parallel Design Investigations for example.
Product Newbie also includes a section dedicated to inspiring Internet Companies. See it as an essential list of companies you should definitely check out and learn from. This is a list of market players that solve a real problem and create something unique both for users and businesses.
If you'd like to dig even deeper there is a Product Library on Product Newbie, which includes articles and books written by some of the best industry experts. It is split into different sections such as user testing, product design, landing pages and more just like a real library…well kind of.
About myself
---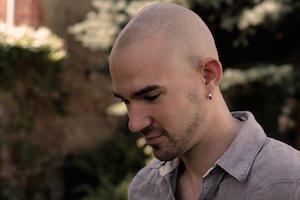 My journey and interest in Product Management started a few years ago when I was working in London pursuing a career in the music industry. I was involved with a number of companies and great individuals. My most memorable experience was managing a Folk/Rock band from London called '
Flight Brigade
'. What a great collective they are. That was the moment when I came to the conclusion that managing and shaping something (a product) was ultimately what I wanted to spend my time with doing.
I went on to move to Ireland working for an Irish Start Up called 'Ticketfriend', which were focused on delivering ticketing solutions and using an RFID card and NFC technology to manage the ticketing process at events. After a year in Ireland I returned back to Germany and Berlin, Europe's center of the Start Up business and hub for inspiring entrepreneurs, to further my career in Product Management.This is where I have been the last two years steadily working to broaden my perspective and idea of what makes a great Product. I hope you enjoy Product Newbie as much as I enjoy running and developing it along the way. Let's connect.