Company focus: Flic – a magical wireless smart button
Every other week I will browse through products and handpick one product that is worth checking out and exploring in terms of functionality, user experience, design and more. These are products that are likely to make an impact and stick out because they solve a real user problem and can either help a Product Manager in their daily routine or serve as inspiration and feed your entrepreneurial spirit. Up this week is Flic, a wireless button, which works via shortcuts and seamlessly communicates with your smartphone and a number of devices and apps. Flic has been created by a dedicated Swedish development team and helps you save time. Ashton Kutcher gave an inspirational speech at TECHmyway last week on the subject of time and vectors attached to it.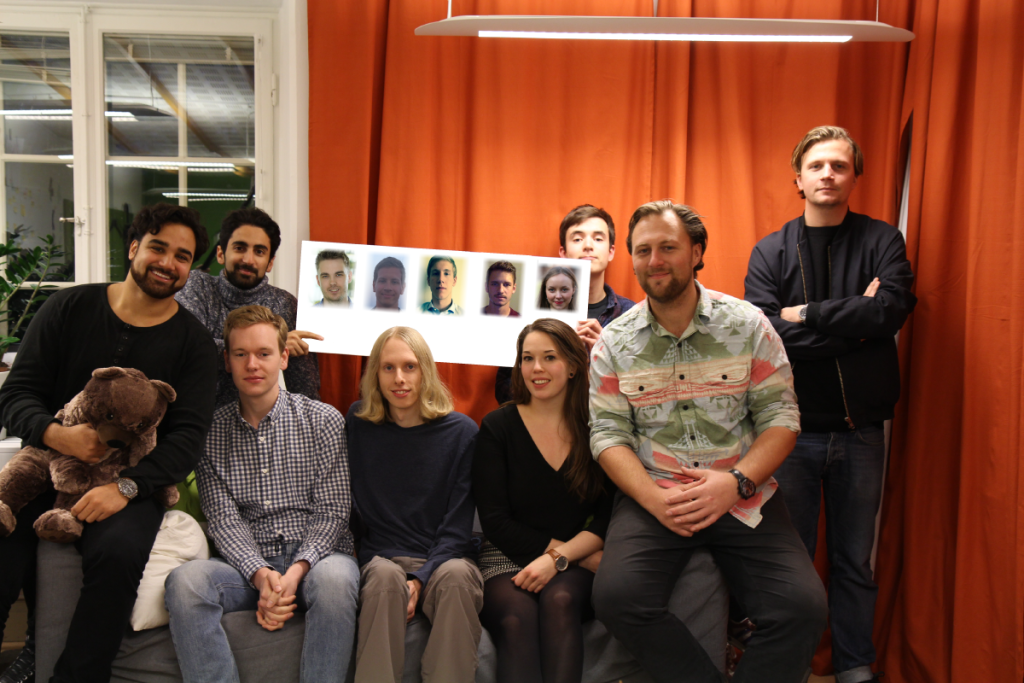 Flic is no different. While with Flic you have to put the initial investment in and set it up, it creates opportunities for you to save time long term. Individuals thrive to extend their life and plan their activities wisely. Imagine you are coming home and would like to switch your TV on instantly and run a movie the moment you walk into your apartment or house. You could place your Flic on the wall next to your door click it and the movie would instantly play on your tv.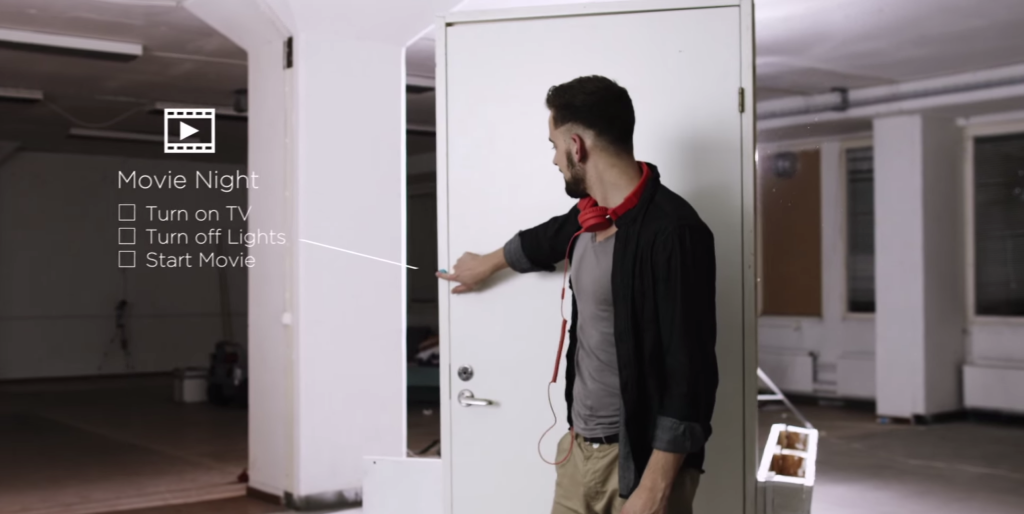 With Flic you have an immediate identification, which is crucial. Identifying with a product and calling it your own only happens when it creates a sense of excitement and you are enjoying the product. Excitement is created if the product is of quality and quality is a deciding factor in a purchasing process. However keep in mind, despite a product having a high quality this is not what makes a user love it. If the user struggles to interact with it and can't figure out how to use it efficiently you run the risk of loosing adopters due to identification problems.
How does it work and how do you use Flic?
Flic promises to be easy to set up and this is what you want out of a new product you have never interacted with before. It has to be simple and accessible to make a smooth transition to the consumer market.
What you'll have to do is connect your Flic to a smartphone. It works both for iOS and Android . Flic is set up with the help of an application you download in order for it to work. Once downloaded open the app, push the Flic and choose a function. The function you'd like to use can be either on the device such as making shortcuts for phone numbers or something external such as switching on your TV.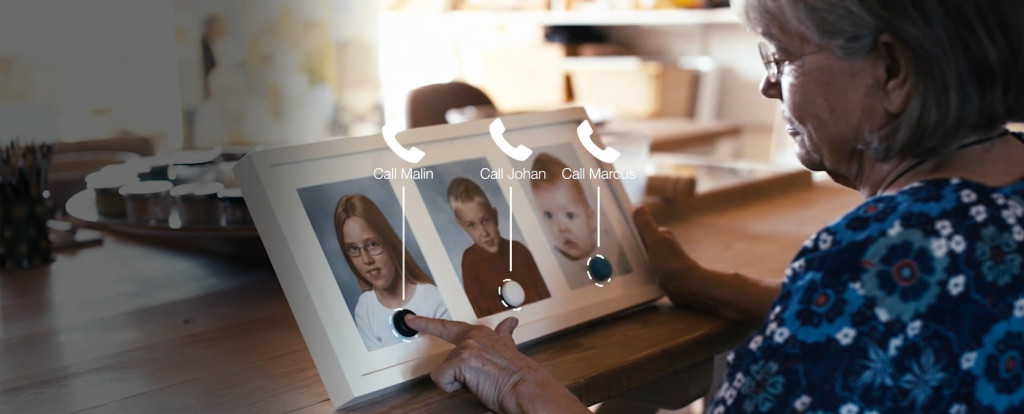 So far so good. With Flic you can predefine three functions for every button. These three are Click, Double Click and Hold. Whenever you'd like to change your settings you can easily do so by accessing the Flic app and configure a new shortcut by overwriting the previous one. Important to note is that Flic only works if it is in direct distance to your device or smartphone, meaning up to 50 meters (150 feet). So in case you should misplace your phone and it is not within distance it won't work.
Technical details and design.
The communication with your device is enabled via bluetooth low energy. Flic has a custom silicon rubber coating on the outside and comes in different colors so you can feel free to choose a Flic, which works with your furniture, clothes and more.


Flic also works outside of your home and is weather proof. The battery is lasting a long time and enables you to click it approximately 60,000 times. That should be enough for a bit of time right? Unless you plan to pull a Homer.
What can you do with Flic and what devices and apps can you connect it to?
Flic is fully usable in cooperation with services on your phone including turning up your music or switching to the next song. Flic can also control other devices and web apps. Take a picture and directly upload it to Facebook, Twitter and Instagram upon clicking it. You can also share your GPS location and send a distress message, which can be helpful if you are in trouble.
Zapier helps you connect your Flic to any web app.  Furthermore if you fancy the investment it can be integrated with Hue Philipps to control lighting and switch it on and off or program a disco lighting and turn your home into a club. The options and opportunities are endless. If you buy a Logitech harmony system you can even set up Flic to access your XBOX or Apple TV and interact with it.
Flic is also constantly working on extending its integration with other applications and have established a Flic Developer kit, which helps other app developers to integrate it into their app.
Some functions definitely come in handy. Imagine this, you are on a horrible date and can have your phone ring upon clicking your Flic to save you from that nightmare. This way you won't have to ask your mate to give you a call and can take full control of the situation right away.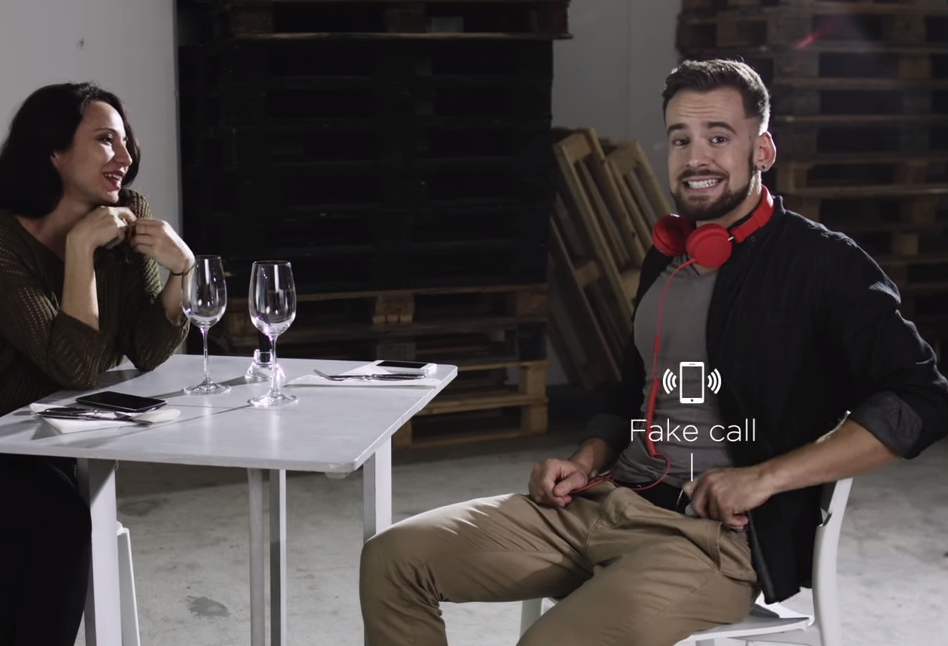 Is it really that easy?
I am very excited to see the amount of pre work necessary, which will go into the set up of Flic and if it really knocks off some time for various activities or if it becomes more of a burden in terms of configuration. Basic services that are accessible via your smartphone will likely be easy to control but if you aspire to take things a little further you can do so by investing more time and money. You can turn your home into a tech exhibition by upgrading your lighting with Hue Philipps or control to open a door with the help of smart locks.
The only challenge for users I see apart from the set up is remembering their function settings and which Flic belongs to which service or app. Sure you could look them up on the app (I assume you'll be able to do that) when you take your individual Flic and push it. If you start off with 5 Flics and configure them accordingly, I suggest you make a list to keep track of your functions so you can separate the white Flic from the black Flic. The last thing you want is to switch on the stereo system at 2am instead of switching off the tv.
What Flic aims to achieve is to make your life better and more organized. You can re-arrange your daily activities in a more efficient way to save time and concentrate on what's important. That some functions are only useable with a further investment is not dramatic . Flic itself is affordable and has a retail price of $35 each.
What can a Product Manager learn from Flic?
The lesson you can learn from this product is on what grounds the product has been built. We established that any great product is based on a question that is inspiring and initiates you to re-think technology and how we interact with our world. Flic saves you time and people can instantly identify with it as well as associate an improvement of their quality of living. This is what makes a great product and should be at the core of your investigations if you think about building a product. 
Get a dose of what Flic can do
More info on: Official Website Flic